uHeart, a 3D model of physiological human myocardium, is the ideal tool to screen drug cardiotoxicity as early as possible in the drug discovery pipeline. Validated in collaboration with Accelera Srl by testing 12 reference compounds, uHeart demonstrated a sensitivity of 83.3%, a specificity of 100% and an accuracy of 91.6% in detecting drug cardiotoxicity. BiomimX® offers services for screening biomolecules' cardiotoxicity on uHeart model.
Check out our publication.
uKnee is a pioneering tool helping to speed up the discovery for anti-OA drugs and medical devices. BiomimX® offers screening services to assess the efficacy of biomolecules / medical devices (e.g., visco-supplements) to reduce joint pain or OA-derived inflammation processes. The screening service is led on our validated uKnee model.
Check out our publication.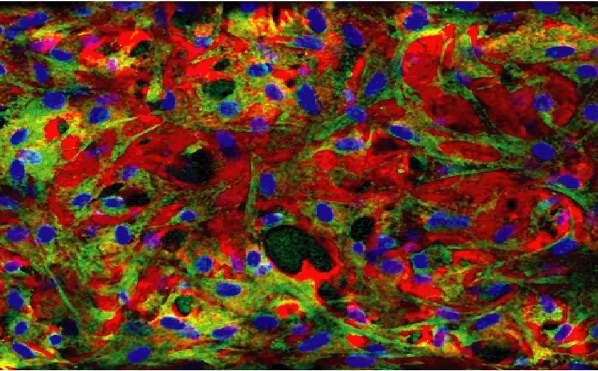 Medical Device Assessment
BiomimX® beating organs on chip are the ideal platforms to assess in vitro the efficacy of new medical device (MD) before undergoing long and expensive clinical trials, in line with the new EU Medical Device Regulation (MDR (EU)2017/745).
BiomimX® offers services for testing MD efficacy inside its clinically relevant in vitro models built ad hoc within uBeat® Platform.